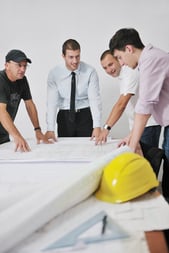 Are you meeting with roofing contractors? How do you know which contractor is right for your facility?
It's important to compare your quotes accurately.
This checklist will help you:
Outline your scope of work
Remember key questions to ask
Format your quotes to compare easily
Simply pull up this checklist on your computer/tablet or print it out to make notes during your consultation.
By filling out your easy to use form, you can accurately compare quotes side-by-side to make a decision for your facility.